CHASCO & HUTTO FAMILY YMCA
Aaron Kerley, Adult & Youth Sports Director
Ashley Barringer, Youth Sports Coordinator abarringer@ymcagwc.org
---
REGISTRATION STARTS TODAY!!
2015 SPRING YOUTH SPORTS LEAGUE
Come into CHASCO to fill out the Youth Sports Registration Form
$40 Uniform Package
**$25 Late Fee starts Sunday, February 15th**
Click below to download
---
**NEW Y Premier NFL Flag Football League**
A competitive league designed to take our OLDER players (5th -8th grade) to the next level in YMCA Youth Sports.
Registration from Jan. 2nd (YMembers)/Jan. 10th (OPEN) to Feb. 7th
For more information, click below to dowload
---
Kids/Teen Night 6wks-12yrs

Swim Night
Saturday, February 7th and 21st
6:00pm to 11:00pm
YMCA Member $15/Non Member $25 (includes pizza dinner)
---
Saturday, February 28th at 7pm to 10pm
Grades: 5th through 8th
Cost: $5 per student
Concession, Swim, Games, Dance....and more!!!
---
Family BINGO Night!!!
Saturday, January 31st from 6pm to 8pm
CHASCO Board Room
Cost: $5 per person (includes 2 BINGO Cards)
---
SAVE THE DATE: Daddy/Daughter Dance
Friday, February 6th at 7pm to 9pm
in the CHASCO Main Gym
Members ($20 per couple)/Non Members ($30 per couple)
(click on the links below for additional information and schedules)
Picture Day is this Friday and Saturday
January 23 & 24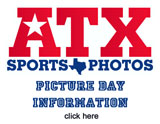 ---
Now Registering for Winter Adult Sports
Basketball & Co-Ed Volleyball
(Young Men's League must be 18 years of age)
ADULT SPORTS


(click sport for more information & schedule)
---
For more information: please call 512.615.5511